The primary purpose of The Atlanta Center for Marriages is to lower the divorce rate in North Atlanta. Our work is to help couples prepare for marriage, repair a hurting relationship, or recover from divorce. We do this by partnering with local churches through counseling, marriage intensives, writing and speaking.
Every marriage deserves a head start. Learn more about our pre-marital process, including the Prepare Pre-marital Inventory™.

Learn More →
While we specialize in pre-marital, marriage and divorce recovery therapy, we also have expertise in these counseling specialties.
Designed for couples who are recovering from infidelity, marriage intensives have an 80% success rate in helping couples reconcile.
Can Marriage Survive Infidelity?
Watch Tim Bouman's Fox 5 interview on Good Day Atlanta about recovery after infidelity. Is reconciliation possible, and what do couples need to know about rebuilding trust?
Tim Bouman has spent hundreds of hours with couples over the past 10 years helping them recover from affairs. His three-phase process helps couples heal and achieve fidelity.
"Tim Bouman has successfully worked with many engaged and married couples at North Point and Buckhead Church. He connects with people easily and has a unique ability to quickly get to the root of the problem. I would recommend him to any of our church members."
- Andy Stanley, Senior Pastor, North Point Community Church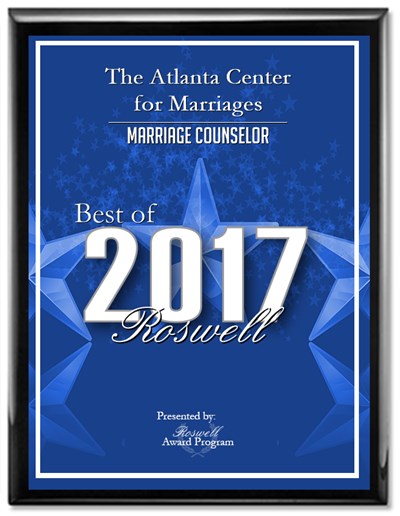 The City of Roswell has recognized The Atlanta Center for Marriages with a "Best Of" award for 2017!